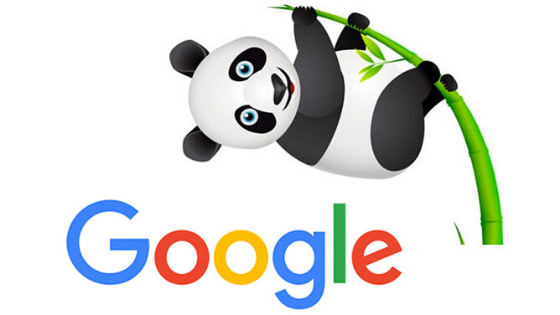 What you have to do if your website is penalized by Google penalty algorithm. Don't worry! As we come up with some valuable information to prevent yourself from penalties.
Is your traffic sales line decline? Maybe the quality of your website is decreasing? Or have you noticed some changes in algorithms that are negatively affecting your rankings in search results? It might happen because a new Google update, Panda algorithm, hits your websites, and continuously drops your traffic. So, what is this? And how do you get rid of this penalty?
What is Google Panda Algorithm?
Google Panda is an essential update from Google to penalizing those sites that have low-quality content. On the other hand, it is good for those sites that have high-quality and informative content on their websites. After the recent Google update 4.0, some websites are demolished due to their poor quality content. Such websites cannot achieve good rankings and lose organic search visibility, traffic, and revenue.
This Google's' new algorithm provides pages a quality classification that is incorporated as a ranking factor. Websites that recover from the impact of Panda by revamping pages with low-quality content, eliminating filler words and above the fold ads, adding new high-quality content, and improving the user experience.
However, let's have a look at the complete guide of Panda penalty recovery in detail:
Table of Content
How to Recover Yourself from Google Panda Updates
Audit the Website
Polish Low-Quality Content
Fix Grammatical Issues
Fix Similar Content Issues
Focus on Informative and Unique Content
Share Content on Social Media Channels
Embed LSI Keywords in Content
Noindex Unwanted Pages
Bottom Line
How to Recover Yourself from Google Panda Updates
Panda boosts the performance of sites with content but makes sure it categorizes as high-quality in order to increase the quality and uniqueness of your content. In case, if you are strongly hit by Google Panda, you can still get back your search rankings by implementing some strategies on your blogs or websites. Let's have a look at the following:
Audit the Website
When it comes to creating a panda recovery plan, it would be beneficial to count every possible information that causes the penalty. This will give a detailed idea about problems where you are actually lacking. It means you need to focus on various technical factors for analyzing the issues. A site audit determines – does the site have duplicate, overlapping, or redundant articles on similar topics or you are fully-fledged with quality content. The SEO service providers will take a full analysis of all the factors that affect a website's visibility in search engine optimisation in Dehradun India.
Polish Low-Quality Content
One of the primary reasons that can affect your rankings is because you have uploaded your site with poor quality content. Google search engine crawlers do not index such content as they are focusing on providing and showing better materials that are relevant and informative to users. By using Google Analytics, you can find and fix your low-quality content accordingly. The blog posts that have less SEO traffic means they are bad in quality. In order to avoid this, follow these recommended tips:
Make sure your blog posts start with magnetic and unique headlines.
For protecting yourself from a penalty, it is essential to delete or update your bad blog posts. So, make improvements in the content by adding more quality.
Do not forget about the interlinking strategy in getting better search results. So, add links in the blogs to maintain the relevancy.
Broken links can damage your online presence. So, find and fix all your broken or dead links on your websites. Make sure the links you embed on your pages definitely express in terms of measuring your quality of the content.
Fix Grammatical Issues
Making your blog posts free from grammatical mistakes, errors, typos, and many others can protect you from the Google Panda penalty. It helps you to focus on your content quality, which does not include any error. One of the best ways to fix your grammar issues is to use grammar checker tools like Grammarly. This tool is available in both free and premium versions and can correct your grammar issues. Make sure your blog posts do not contain any spelling mistakes, incorrect words, dangling modifiers, incorrect sentence fragmentation, and improper punctuation. Moreover, use plagiarism tools to find any copy content issues.
Fix Similar Content Issues
Content quality can take your business to the next level and get it free from any penalty. Therefore, focus on high quality, in-depth, and informative content for increasing the visibility of your business. Duplicate content adds poor value to the user and is a primary culprit for causing panda penalties.
Having too many topics around the same topic and tips can lead you to the Google Panda penalty. In this situation, you need to focus on presenting a one-stop guide, rather than converging on creating multiple posts around the same topic. Make it possible for the user to find A to Z information around one topic in one place.
This will fix the problem of similar content issues to prevent a site from getting penalized. So, find all the identical blog posts which are published in your blog section and then try to club them into a single topic with relevant keywords.
Focus on Informative and Unique Content
Another one of the most effective methods to recover from Google Panda updates is to focus on creating top-notch content. A flawless content on pages without any grammatical mistakes and typos can increase your organic search results.
Before hitting the publish button, double-check your posts for preventing it from getting non-indexing. Google will not index the content that is filled with typos. Therefore, it is necessary to hire a professional writer or editor for publishing good quality and flawless content. So, write original content that is meant for readers, not for search engines. for more best leading seo company in Dehradun India.
Share Content on Social Media Channels
Google gives top priority to the social share when you post your quality content on such platforms. As your content receives more shares and comments, it will offer better search rankings on Google. So, display your social sharing button plugin at the top or left side on your blog posts. All these services are available in different large and small business SEO packages.
Do not forget to add attractive images to your blog posts as they can effectively attract more people to share your blog posts. You can dramatically increase your social shares by asking your readers or followers to share your posts on their social media accounts. In addition, writing compelling headlines on your blog posts can attract more social shares.
Embed LSI Keywords in Content
Using LSI keywords can add massive value to your blog posts. Such keywords are beneficial in recovering the Google Panda penalty. While writing blog posts, you need to optimize it for just getting better search results for your desired keywords. For this, you need to focus on giving a better user experience by writing and adding relevant LSI keywords on your blog posts or pages. The Google auto-suggestion tool is the best way to find LSI keywords. It will also show you synonyms for the same keywords at the end of the results.
Noindex Unwanted Pages
There are a few pages that necessarily do not need to index on Google search results if you do not want to be hit by any Google update like Penguin or Panda. These pages are tags, image attachment pages, category pages, and many more. The tags and category pages do not add any value to your search results. So, it is always more reliable to non-index these tags and categories pages from WordPress to keep your blog secure from Google updates.
Bottom Line
Getting recovery from Google Panda updates is an easy task. All you need to do is focus on giving top-notch quality content to your readers. Focusing on such factors will protect your website from any penalty. As discussed above, Google panda updates have mainly penalized those sites that have poor quality content by dropping their overall ranking. But, with the help of a marketer, you can buy best affordable seo services in Dehradun India for preventing your site from getting discard. SO, choose the right one and increase the ranking of your site on SERPs.
https://vijaymishra964.com/wp-content/uploads/2020/03/panda.png
315
560
Vijay Kumar Mishra
https://vijaymishra964.com//wp-content/uploads/2019/02/VM.png
Vijay Kumar Mishra
2020-02-28 05:33:53
2020-03-12 05:47:01
How to Recover from Google Panda Effect