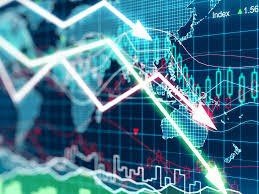 Whether startups or existing businesses, it is important to create a strong online presence across the major search engines. And to establish a strong presence online, you need diverse traffic. The more visitors you have, the more chances you'll get to establish your name. The traffic allows you to demonstrate your products or services to a huge crowd which helps you generate great ROI.
From enterprises to small business website design, you need to pay attention to your website's layout, theme, content and other things. These things important that allow you to maintain your site's traffic. In case you find a sudden recession in your website's traffic, then your business will lose potential customers and generate less revenue. The issue behind the declining rate in the website's traffic could be due to the poor optimization, technical issue or recent updates in the Google algorithm. Well, to know the exact reason behind the fall in your website's traffic, here are some points you need to look at:
LOOK FOR ISSUES
Any technical error or fault in your website design can also drown your website's traffic. That's why you should track errors before anything. In case if there's a little mistake, it can be fixed or if something severe is wrong with your site's layout then you can also consult experts. According to tech veterans, businesses should adopt the practice of tracking codes and issue for the betterment of their online presence.
GOOGLE'S UPDATED ALGORITHM
Google has been receiving so many changes in its algorithms. Some of them are significant however others are making it difficult for you to operate in the market. To make it easier for your website to run smoothly on the SERPs, you should stay updated with the changes that are made by Google.
CHANGES IN THE SITEMAP
If you have any knowledge about the SEO and how it works then you must have an idea of how it helps in generating organic ranking on the search engine. Along with that, it redirects the URLs to make sure the search engine finds them quickly.
CRAWLING ERRORS
The rapid decline in your website's traffic can happen due to the crawling errors that are associated with URLs. To fix them, you need to use the Search Console and find any missing or corrupted URLs in the Index Coverage Report.
These are some common errors that you can find in the Index Coverage Report:
Soft 404 errors
Server errors
Crawling errors
Redirect errors
Unauthorized errors
RECESSION IN YOUR RANKING
You can easily lose your site's traffic due to the recession in organic ranking. It doesn't matter how hard you try to prevent your website but a fall in your search engine ranking can also decrease traffic. To keep up with this issue, it's ideal for higher SEO experts that can help your website rank on top of the major search engines.
Along with that, you can also use ranking tools that can give you a clear picture of your site's ranking. All you need to do is:
Export your ranked keyword before adjusting them to your content.
Maintain a Google Drive or Excel sheet that can come handy while assembling the data on the go.
Evaluate every little change in the ranking.
Target dropped keywords by doing proper research and mapping.
DE-INDEXING IS TAKING OVER
Google recently posted something about the de-indexing concept that'll surely blow your mind away. It was making websites to remove their most ranked pages within a night. And not only this but when people look for those pages on the search engine, their absence can result in immediate website traffic loss. To keep your site safe from such issue, all you need to do is:
Open the Search Console and look for any index coverage report that states any issue.
Make sure that all your important and highly ranked pages are still available in the index.
TAKE MANUAL ACTIONS
The most common reason behind the fall in your site's traffic is a manual action against your website. If you go against Google's guideline then it can take manual action and file penalties on you. To see if your site's affected of not, you can simply view it on the search console.
CHANGES IN THE SERP LAYOUT
If you haven't heard about the news then here's something exciting for you to know. Major search engines, including Google, have recently changed the way to display organic results. This change is highly impacting the traffic level on your website. In case you want to know more about the changes then Google particularly made few updates related to its features. From snippets, graphs to ads, it is becoming difficult for digital agencies to keep up.
To make sure you rank higher on the SERP, you should create a responsive and smart layout that can turn your one-time visitor into a lifetime customer. And this can only happen if you work according to the SERP changes that can prevent your traffic from drowning.
KEYWORD ADJUSTMENT
If you've been posting a variety of content related to a specific topic then it can make keywords adjustment difficult for you. Whereat one point Google can make targeting an issue, it can also make you lose valuable organic traffic on your website. To overcome such an issue it's better to create an account on trial and connect it via Search Console property to export your content on the search engine.
THE BOTTOM LINE
It could be saddening for you to see your site's traffic dropping, but you should not lose hope. Due to the fact that this decline can happen because of an unknown source so it's better to go for professional's consultation. Look for experts in the market and revamp your website. And to do that you can even consider professionals at VijayMishra964. They have the skills to make your website rank higher on the search engine. They'll even create traffic-rich pages for your brand.
https://vijaymishra964.com/wp-content/uploads/2019/11/traffic.jpg
194
259
Vijay Kumar Mishra
https://vijaymishra964.com//wp-content/uploads/2019/02/VM.png
Vijay Kumar Mishra
2019-11-25 15:11:53
2020-02-17 15:27:53
Top Reasons Why You've Seen a Sudden Drop in Website Traffic